With the extended summer-like weather of October and now the smoke-filled air of November, it seems we are missing out on one of Sacramento's fairest seasons.
Now that Thanksgiving approaches, we can still be grateful for the fall harvest. We may not have the crisp air or the sweet smell of autumn leaves, but we do have crisp apples for crunching and sweet winter squash for roasting.
Please be mindful of your health and keep an eye on the air quality:
Air Quality Information Updated Here
That said, we will be open at our weekend markets for those farmers who need to sell their harvested crops while they're still fresh, and for those of you who seek out the best of California-grown food for their table.
Weather permitting, we will be open on Thanksgiving Thursday for limited hours. In consideration for our firefighters, we might even hope for rain.
Thanksgiving Thursday (if it doesn't rain):
Florin Sears Store

Florin Road & 65th Street

8:00 AM - 11 AM (Closing one hour early)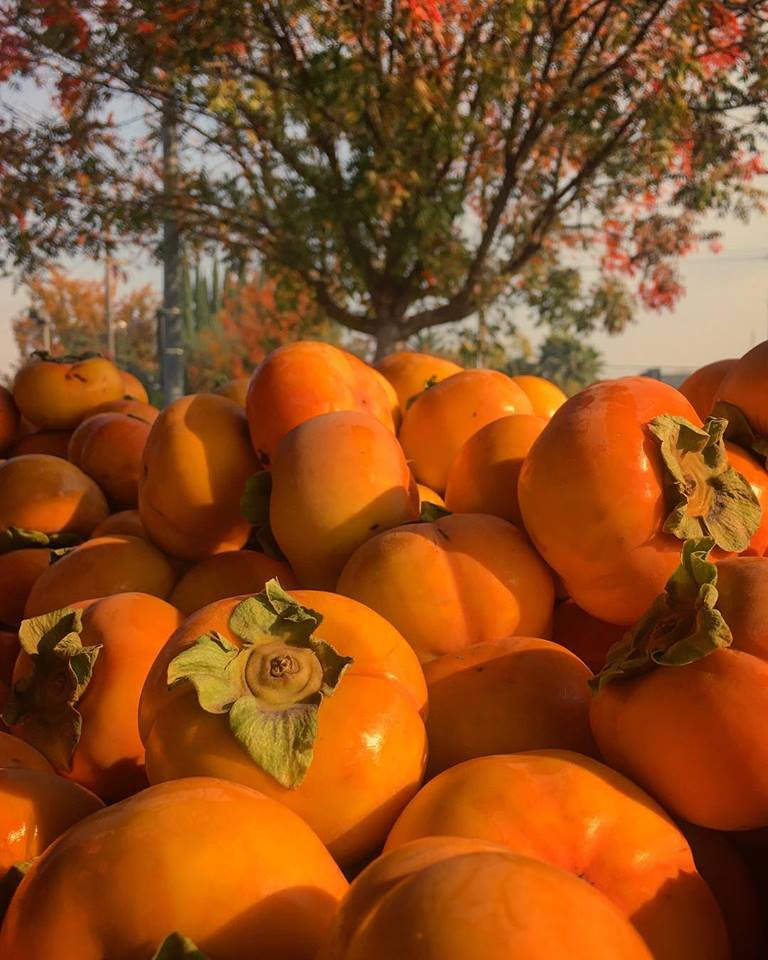 Ready for Market (and Thanksgiving!)
For seasonal flair on your family table or even at the office, check out the wild and beautiful colors and shapes of decorative gourds. If you're looking for something with a dual-purpose, pie pumpkins and winter squash of all varieties make homey seasonal decorations with a long shelf-life, and are perfect for baking when you are ready.

Eating green veggies--such as fresh broccoli, cabbage, green onions, spinach, kale and chard--is one of the best ways to boost your beta-carotene and vitamin C intake, which help you to fend off pesky viruses. Nutrition is one of the most valuable things California farmers provide.

Apples are here to sustain us through the fall. Apples have natural pectin which is a type of soluble fiber. Eating soluble fiber like natural pectin is a great way to lower harmful cholesterol in the bloodstream.

Delta pears will likely be reaching the end of the season this month, but many varieties of crisp and juicy asian pears will last for a long time. Grapes will also be hard to find now that the temperature is dropping.

Persimmons are another fall favorite that will liven up any fruit basket with their shiny orange color and their subtle cinnamon flavor. Traditional fuyu persimmons are flat on the bottom. These can be eaten out of hand like an apple, and are both crunchy and smooth. You can even add them, peeled and sliced, to your apple crisp or pie recipe for fall color, as their texture holds up very nicely. Hachiya (also spelled Hychia) persimmons are heart-shaped and primarily used when super soft for baking in moist cookies and breads. They can be placed in the freezer to expedite ripening and will soften when thawed.

Lovely pomegranates are for sale at the market right now. The cracks indicate very ready fruit or choose based on heft for the perfectly smooth ones.

Citrus fruits of all kinds from the valley and the foothills have already made their first appearances. Mandarin farmers will begin selling their crop this month.

One large kiwi fruit provides over 80 mg of vitamin C and 3 grams of dietary fiber, even without the edible skin. Kiwi fruit is also an excellent source of vitamin K, an important component to both blood and bone health.

The freshest almonds and walnuts, just recently harvested are also ready for baked goods and snacks.

OTHER NEWS
A little bug poses a huge threat to California agriculture. It's called the Oriental Fruit Fly and several flies have been found recently in Sacramento, specifically near the intersection of Stockton Boulevard and Elder Creek Road.


The California Department of Food and Agriculture (CDFA) will be working to eradicate this insect so it doesn't get a chance to reproduce and lay waste to California's crops.


Many of our markets are within the large quarantine zone (see map in the photo below) which means most fruits and some vegetables will be safeguarded at the farmers' stands, currently with plastic or netted barrier materials.
The concern is that farmers entering and exiting our quarantine zone with their produce could be putting their own growing areas at risk.
The CDFA, with the cooperation of the public, have successfully eradicated this fly in the past, saving millions of dollars in potential loss. We are hoping for similar success in this instance.
More information can be found here:
www.california-grown.com/mobile/PDF/OFF.pdf
On behalf of our farmers, thanks for your patience and understanding. Please help spread the word.